Work together,    in Microsoft Planner & Trello

Same project. Same board. But you can work in it with both Microsoft Planner or Trello. Placker will take care of synchronization to each-other.
Add to Trello
Start a 15 day free Trial today, no credit card required!
Set-up Placker to sync across tools
Choose the collaboration tool of choice! And work with people on the work items if they use a different tool. Even within the same team, you can choose Microsoft Planner, Trello or Placker.

In Placker, you can always see real-time what's important for you, in one single view. And always keep teams up to date on their views. Also when info is spread across the Microsoft Planner and Trello boards.


Teams can work in the tools they prefer (or need to use)
It couldn't be easier to synchronize amongst teams, even with different tooling! If one changes a card's due date on Trello and it'll automatically update with the new date in Microsoft Planner. Add links between related tasks, attach files and more right within Microsoft Planner so that no matter what changes are made across all channels, people involved are kept up-to-date on progress of anything they care about. Etc.
Combine Trello
+

Planner data in one report or Gantt
With Placker, you can combine data from the same and different projects in Trello and Microsoft Planner. Plan and track your projects with a Gantt chart, dashboard view or combined board overview. Zoom in for detailed information on tasks within each project. Independent if it's the information has been created or updated in Trello or Microsoft Planner.
Create your workflow across your MS Planner and Trello
Adapt to your workflow, with Placker for Trello and Microsoft Planner. Create board rules to automatically copy, move or mirror a card across boards. Setup board rules to automate your processes, and manage sub processes on its own boards automatically. Automatically forward cards to the next process step when the previous step is completed.


Easily set-up for both Microsoft Planner and Trello
Setup your rules on one board, then copy the rules to other boards. This will both for the connected Microsoft Planner and the Trello boards. Just to make it very simple to implement the same workflow for different boards.
Get started in under 5 minutes
1. Add the Power-Up to your Trello board
Start a 15 day free trial to get started with Placker and import your boards.

2. Select the board you want to sync at Placker
Select the boards to be in sync for both Microsoft Planner and Trello.
3. Let Placker do the syncing for you
Cards will stay synchronized across your boards automatically.
Get stellar support
From a Placker expert

We are only one click away in the chat. We are trained in program and project management and have been working in managing projects and training and coaching teams in various project management methodologies.

We believe tools like Placker and Trello should strengthen your processes and for this it's important to give you support beyond only Placker as a tool.

Reach out to us with any questions you have, about Placker, Trello or your way of working. We want you to succeed.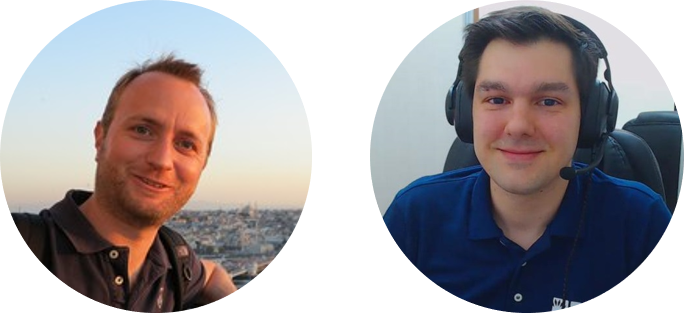 How can we help you?
Use the chat to connect.
Is Placker for me?
Placker will help to sync on Trello and Microsoft Planner, for example for :
✅ One team is used to work in Microsoft Planner, while the other is used to Trello. Now they can work on the same project in their own tool.
✅ You've projects across different teams. Some teams work in Microsoft Planner, while others in Trello. Now you can keep a single overview.
✅ Project leaders that need to keep track of many activities across different projects, across Microsoft Planner and Trello.
✅ Teams that work with many suppliers, however where there is no uniform tooling and effective way of communicating with them.
Trusted by thousands managing millions of tasks