Planning Tools for Trello
No more struggling with finding information. Get your boards organized in Trello and Placker!
Add to Trello
Start a 15 day free Trial today, no credit card required!
How Placker helps to plan your work
Successful projects are usually the ones where actions were well defined and aligned with the desired outcomes.That's why the planning process is important. This is when you think of schedule, costs and the team that will execute the work to be done. And to create a good plan, you will need planning tools that helps implementing management techniques.

Trello is used by thousands of people, and can be even more powerful when combined with power-ups. Projects by Placker is the best all-in-one power-up for managers that need to plan work in details. It provides you a variety of features that can be used according to your way of working and will help you understand the most important points of action to get things done.


📋 More attributes to plan your cards
Members and due dates are essential, but only this won't guarantee that people will have all the needed information to complete a task.

When team members know what is expected from them, it is much more likely that the final result will be more aligned with what is considered a quality output.

Use Placker attributes to include what you think are important factors to be considered, like Priority, Budget, Story points, etc.

If the attribute you need is not one of the options in the card overview, you can even customize them so that everything you need is there.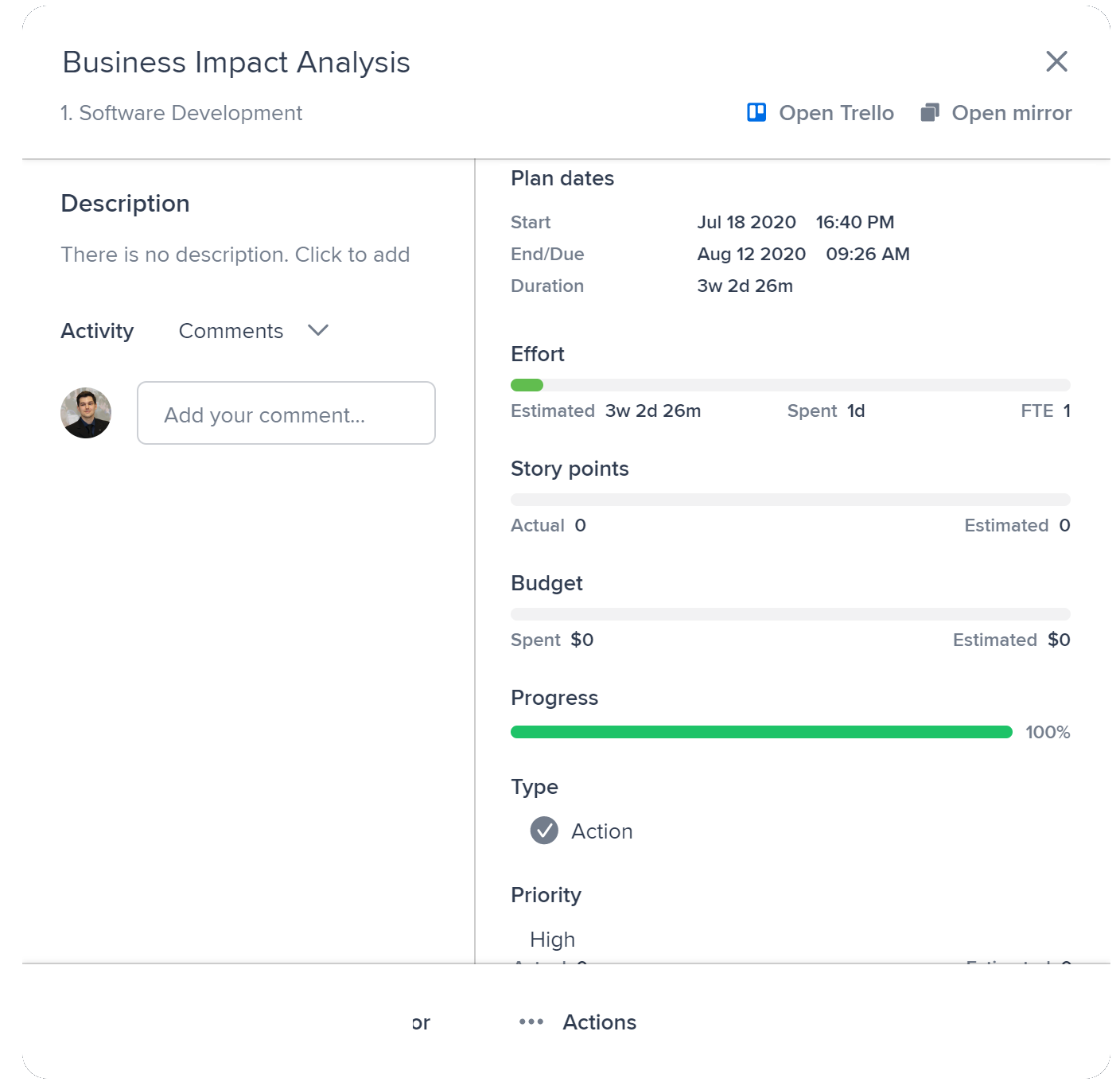 🕒 Plan dates and dependencies
In Placker, you can add start and end dates to cards, which will then integrate the Project schedule. This will help the whole team know what is the time that each task is intended to take.

Also, adding dependencies to cards will allow everyone to make sure that the order in which thing will happen are clear to everyone and done in a logical way.

Placker adds the option of adding these important topics to Trello, transforming a Trello board in a Gantt chart automatically.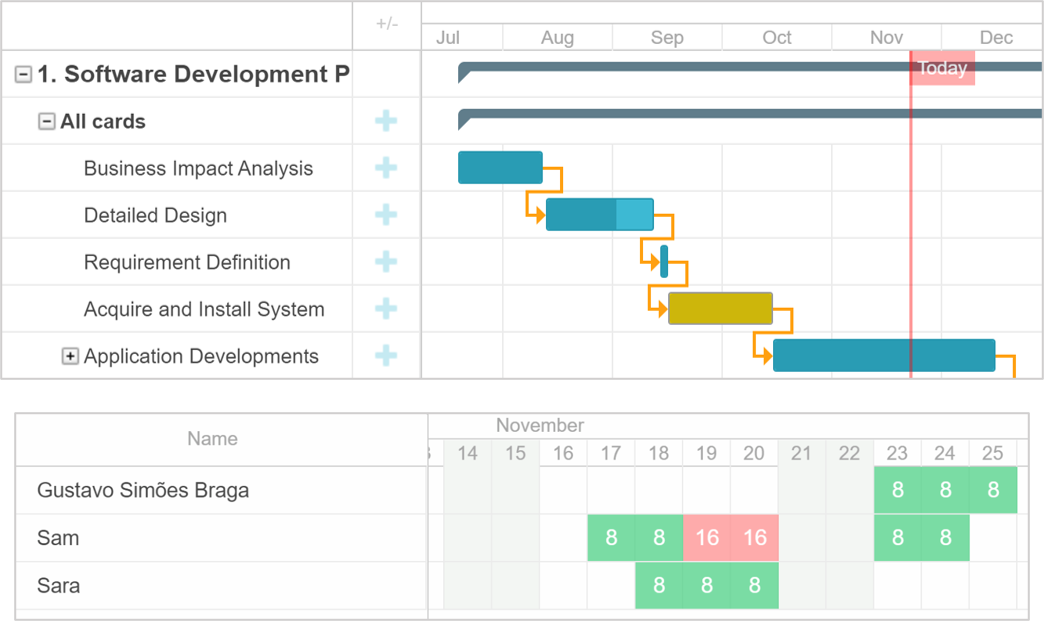 📈 Track work performance
Team meetings will become a lot more focused when there are facts and numbers visible to everyone. Placker will help you to get the facts by tracking tasks.

Managers will be able to make better decisions by knowing for example which tasks are delayed, how many effort hours are assigned to each member, what is missing for the project to be on track, etc.

Using this planning structure, Placker provides planning tools for trello with dashboards and reports that pull data from Trello boards to generate visual widgets that can be added to presentations and documents.


📆 Focus on the next tasks
While having full project overviews is great, it is as important to have a clear list of items that will be due soon to prevent missing any deadlines.

Placker's board view can expand the structure of lists and cards of Trello. You can set different layouts, and one of them is the weekly planner, that shows cards by due date.

💡 Good to know: If you're looking for a solution only to see the card duration and the time overdue, have a look at Placker's free card-duration Power-Up.

This may be exactly what team members need to concentrate on important tasks and do a good job.

Get started in less than 5 minutes

1. Add the Power-Up to your Trello board
Start a 15 day free trial to get started with Placker and import your boards.
2. Select the board to import from Trello
If you import boards from Trello, Placker will also sync the original boards :-)
3. Placker will create real time updates
Your reporting and other project management tooling is available!
Need help?
Get support from a Placker expert

Feel free to reach out to our Customer Success team to clarify any question and receive insightful tips.
We have a team of experienced project management professionals prepared to help you not only with clarifying how to use planning tools, but also on finding the best structure to implement Placker in your organization.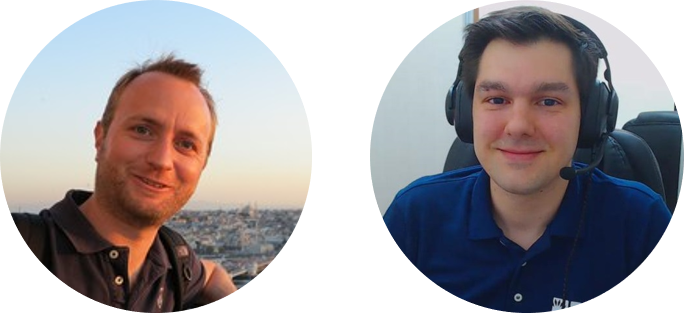 How can we help you?
Use the chat to connect.
Is Placker for me?
This Power-Up will help whenever multiple boards are involved, for example for :
✅ High level managers that need to see the birds eye view.
✅ Stakeholders that like to get updates on.
✅ Project leaders that need to keep track of many activities across different projects.
✅ Product managers who manage backlog and need to plan them in iterations on iteration boards.
✅ Team members who are struggling to understand their own tasks.
✅ Teams that work with multiple clients (or stakeholders) that need to be kept up to date.
✅ Teams that work with many suppliers, however where there is no uniform and effective way of communicating with them.
Trusted by thousands managing millions of tasks