Microsoft Planner add-on by Placker
The all-in-one Microsoft Planner add-on from Placker will help you plan, track and report your work effectively across one or many plans in Placker.
Add to Microsoft Planner
Start a 15 day free Trial today, no credit card required!
Effective project management with
Microsoft Planner

+

 Placker



Microsoft Planner is used by teams due to its simplicity and intuitiveness. However, when more and distributed work needs to be organized for your project, you can now count om some extra help. Manage your project with distributed work, plan activities and keep an overview with the Placker add-on for Microsoft Planner.

With years of workflow management experience to enrich Trello, now Placker is enabling features also for Microsoft Planner.

One overview of all your Microsoft Planner projects
Managing your work across multiple plans for multiple projects in Microsoft Planner can be tough. Use the Placker add-on to simply open multiple plans in one overview. You can also update your cards from this overview. So, not only see, but actively manage work more effectively with Placker.

All updates made in Placker are automatically synchronized to Microsoft Planner. Microsoft Planner updates are synced back into Placker every other minute. So, you will keep your team and have yourself always up-to-date about the status, progress and critical items in your projects.

Simply tailor a task view that fits your project need
Sometimes you just want to see:
- Tasks assigned to a particular person
- Tasks with a particular due-date range
- Tasks that belong to a work-package
- The most critical tasks in your project
-  ... you name it! 

With Placker add on you can easily see those Microsoft Planner tasks that matter to you. So, you get the perspective you want and switch between them in seconds.

Show a Gantt chart of your Microsoft Planner tasks
You can show tasks from one or multiple of your Microsoft Planner plans in a Gantt charts in Placker. The Gantt chart gives you a clear visual layout over time, per project or multiple projects in the same view. You can specify how resources are planned to complete it. Therefore, the Gantt chart of Placker in this add-on will help you to keep your team aligned on the top-down planning, goals and milestones of the plans you created in Microsoft Planner.


Automate your workflow to save time and (re-)work
Keeping tasks updated on many plans across multiple projects is not only time consuming, but with manual work also mistakes are likely to occur. With Placker add-on you can automate your workflow. A simple example of workflow automation is the "card mirror". This mirror is a copy of a task from one plan on another plan that stays synchronized.

The workflow automation of Placker add-on enables you to do much more. Easy to set-up, however providing advance possibilities such as a breakdown structure and creating active sub-tasks.

Connect Microsoft Planner plans with Trello boards
Placker supports continuous and full sync of both Microsoft Planner plans and Trello board. Connect both Microsoft Planner and Trello to define workflows across both tools.

Placker enables individuals within the same team to decide for themselves which tool they prefer to work in: Trello, Microsoft Planner or Placker itself. So, one team-member can manage tasks on a Trello 'board with lists' while another team-member is working on the same task with Microsoft Planner 'plan with buckets'.

Our users love Placker
"We absolutely love Placker. We have previously used other tools for Gantt charts however it didn't work at all. Also, Trello doesn't give the option to open all boards and work on all projects in one place to make updates." - Patrycja, Leigh-on-Sea - United Kingdom
‍
"I use trello extensively and have been waiting for ages for a gantt plugin to work. Tried two other ones, but they were very buggy and messy. Placker is intuitive and I have yet to experience any bugs in my trello+placker workflow. Actually I'm so excited I've been telling a bunch of friends and colleagues about it since I tried it out. Will definitely be a long term user." - Mathias, Norrköping - Sweden
‍
"The best part of Placker for me is that it's become part of my morning routine. I wake up, work out, meditate, and then pull up Placker along with Trello to plan my day. I also really like being able to measure the workload of my people so that they don't get overwhelmed without a specific reason." - Shannon, United States


3 steps to start using the add-on
1. Authorize Placker to access Planner
Start a 15 day free trial to get started with Placker. Click the button below.
2. Import your Planner board(s) into Placker
If you import boards from Planner, Placker will also sync the original boards :-)
3. Go! Manage projects, views, charts, etc.
At Placker.com you can access your boards, both Trello and Planner
Get started today
Start a 15 day free Trial today, no credit card required!
Start a 15 day free Trial today, no credit card required!
Get stellar support
From a Placker expert

We are only one click away in the chat. We are trained in program and project management and have been working in managing projects and training and coaching teams in various project management methodologies.

We believe tools like Placker, Microsoft Planner and Trello should strengthen your processes and for this it's important to give you support beyond only Placker as a tool.

Reach out to us with any questions you have, about Placker, Microsoft Planner, Trello or your way of working. We want you to succeed.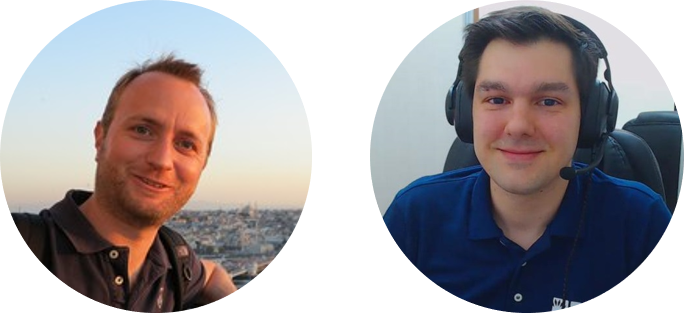 How can we help you?
Use the chat to connect.
Does Placker add on fit my needs?
The Projects add-on by Placker solution will help whenever multiple boards are involved, for example for :
✅ Keep in control of multiple projects across multiple programs
✅ Provide an progress overview
✅ Give a high-lever overview to management team
✅ Enable teams to easily work across multiple programs
✅ Inform stakeholders with always up-to-date information
✅ Help anyone within the project to understand his/her tasks
✅ Manage the scope and timelines of deliverables of suppliers

Trusted by thousands managing millions of tasks