Planning is easier using Gantt charts
Understand your planned timelines and dependencies in Gantt charts.Use effort or story points to plan your workload and make sure your plans are feasible.Distribute your plan online in Placker or export it as picture, PDF or MS Project file.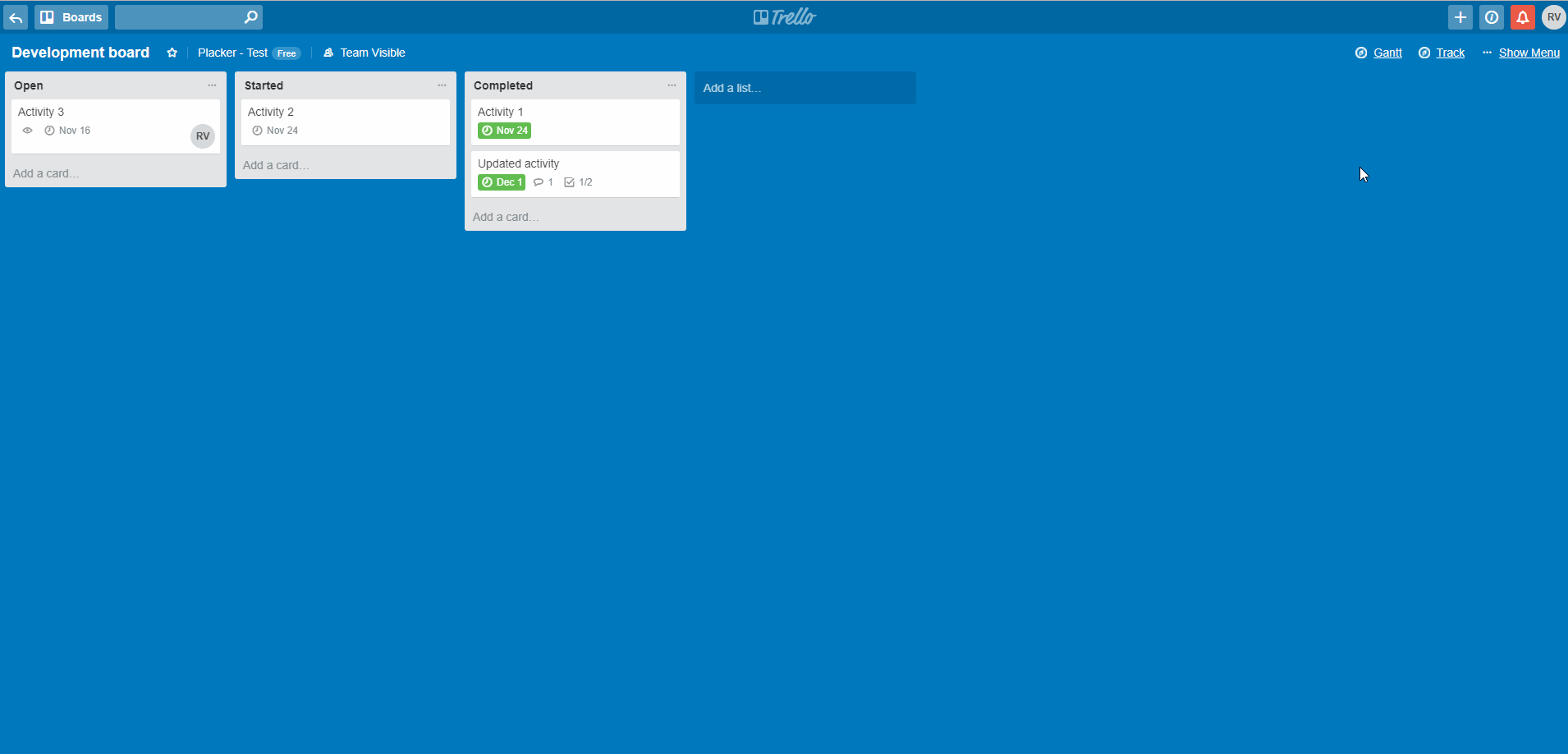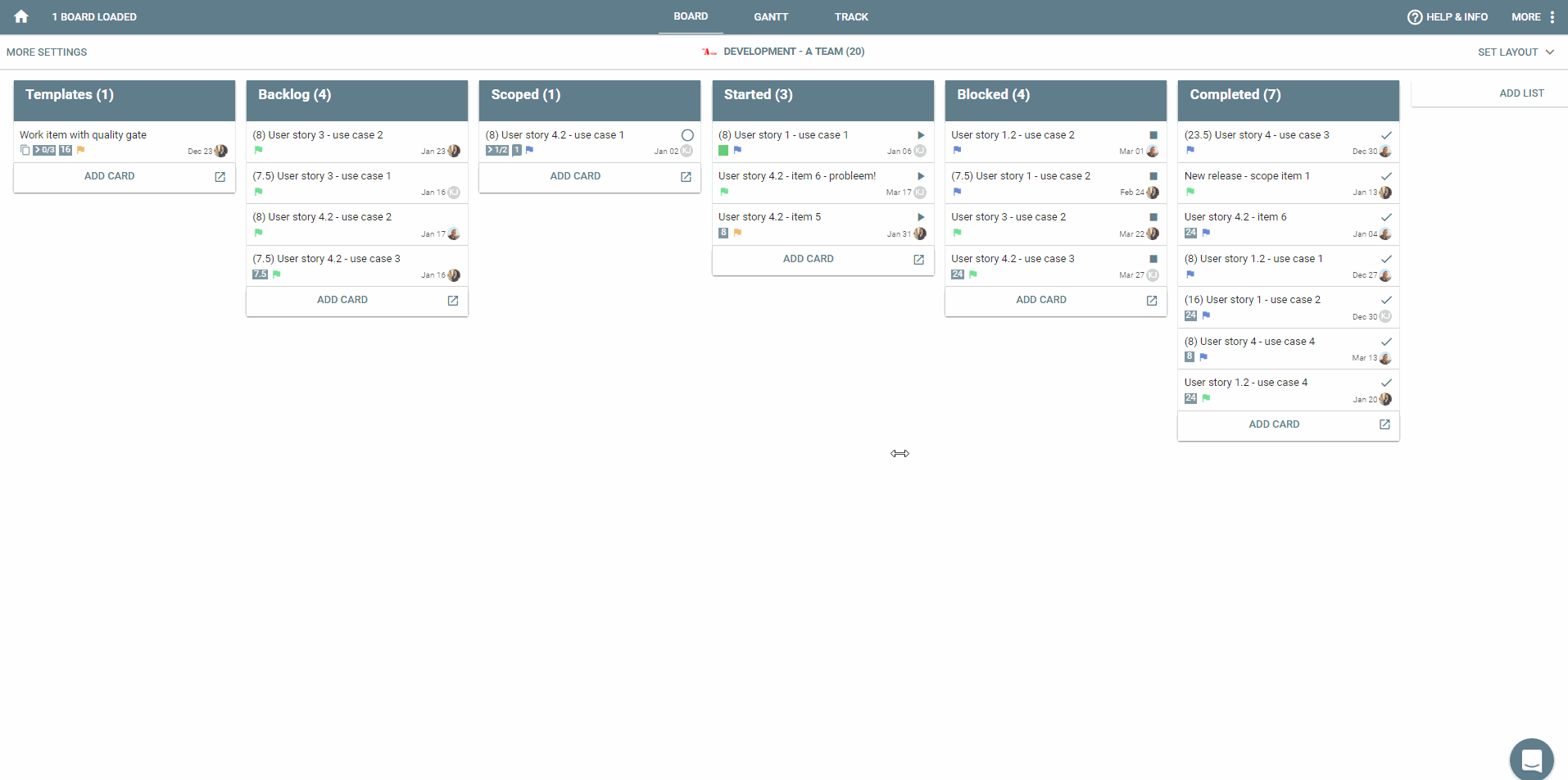 Tracking progress is automated
Automatically track the progress of your cards as they move through your board.Placker captures the actual start and end dates and calculate effort spent for each card.Understand exactly how your cards are being completed and compare planned timelines against actual timelines.
Reporting is simple and real-time
Use dashboards to report the status of your work accurately and in real-time.Use default dashboards or create your own using an extensive library of widgets.We support all common graphs like burndown, completion, throughput, cycle time and progress.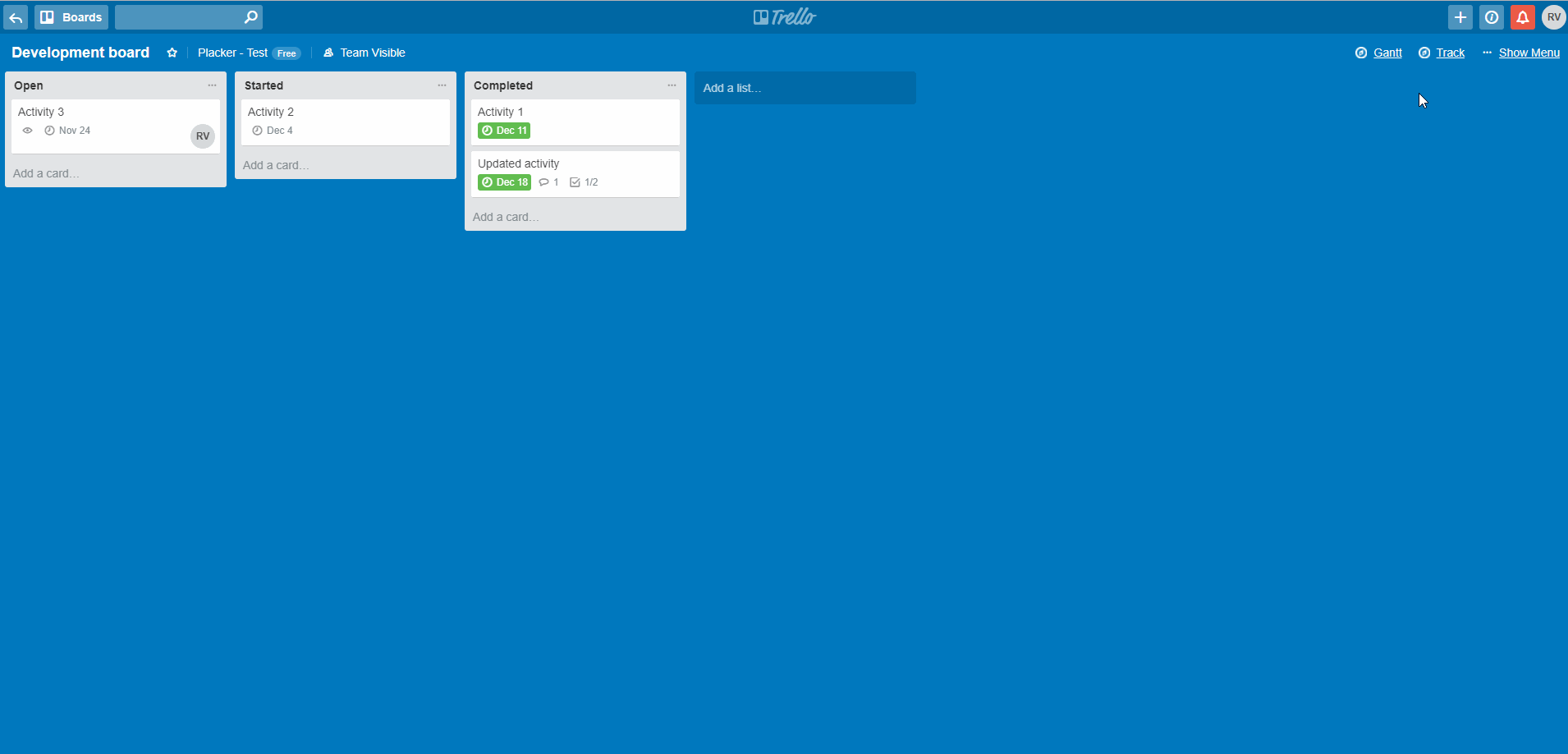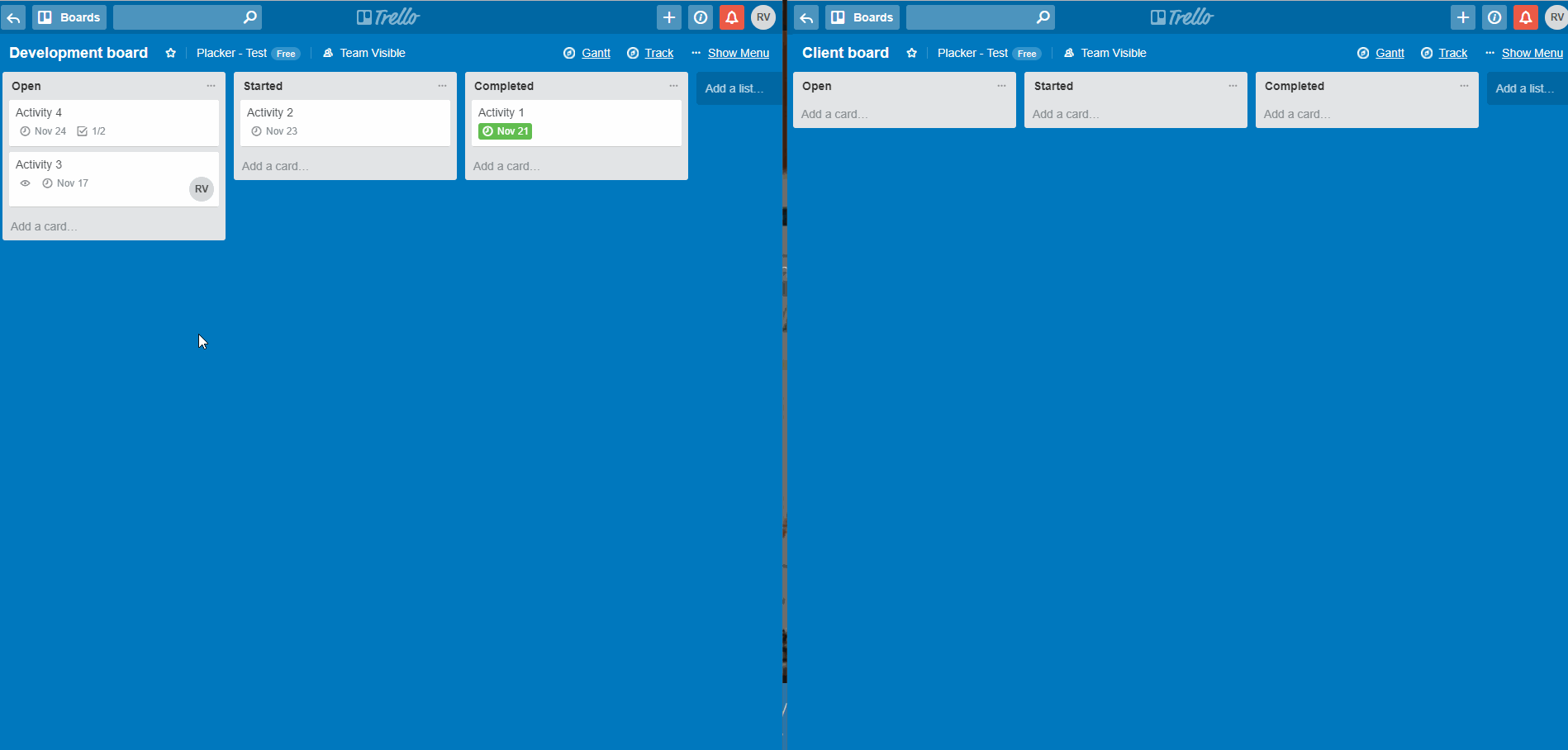 Card mirror keeps cards synchronized between boards
Create card mirrors to synchronize the cards across different boards. You can set the attributes that need to be mirrored and set up one way or comment mirroring as well. This works great for linking your product backlog to your development board or to create a client board that contains a subset of cards.
Very simple to get started
1. Sign up
Sign up using your Trello account.
2. Import boards
Select the boards you want to import. (we also keep it synchronized)
3. Access data
Your Gantt, Dashboards and reports are available immediately.
Trusted by thousands managing millions of tasks